SRS Through the Eyes of It's CEO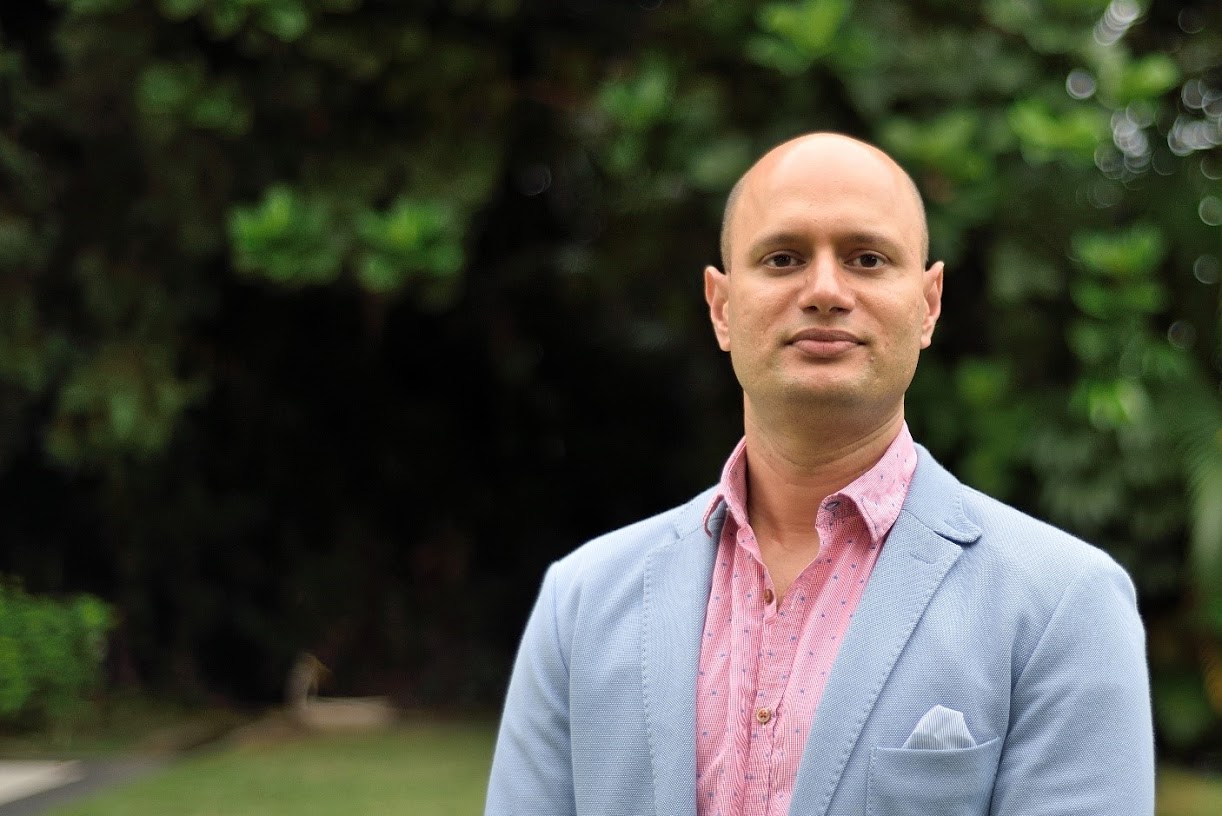 SRS Life Sciences is a company with over two decades of history in pharmaceuticals and life sciences as a whole and was first founded in 1997 by Mrs. Sandra Rastogi. Following in his mother's footsteps, Suchet Rastogi became CEO and began a process to transform the company into "one of the most innovative life sciences companies in world".
For the first time, we are proud to share his vision, strategy and plans for SRS Life Sciences group and the life sciences industry, giving everyone a deep and clear insight into what we are trying to achieve as an organisation.
[Interviewer] Where do you want to start?
[Suchet] *laughs* I thought you were the interviewer. Look. Let me give you an insight to SRS and why I'm so passionate about what we do. My Mother. Sandra Rastogi. She was an incredible woman. This probably sounds cliché but she's the one who really inspired me and taught me what it means to build a business. And by the way, she did it as a single woman in India!!
[Interviewer] So has SRS changed much since you took over from your mother?
[Suchet] It has evolved a lot. For one thing, she started as SRS Chemicals with products such as Cephalosporin. Fairly traditional approach to pharma as you might expect. Today, we are a multinational with multiple entities, commercial offices spanning the world. India, Singapore, Vietnam, Philippines… we're even in Vegas. Well at least part of our Unistraw business. Almost forgot Latin America and Africa.
[Interviewer] But what do you actually do in all these places?
[Suchet] As a company, we focus on trying to do things differently. Our strategy is focused on a few key business verticals. Formulations, MedTech and Drug Delivery. Therapies is the final vertical in which we combine products from the other three to have a real impact on diseases that present the biggest burden to society.
[Interviewer] Some people might think that's a very broad range of products to chase. They might be thinking why not stick to what you know and have done well for years, finished dosage formulations?
[Suchet] They are right. It is broad but the way we see it, is that they are complementary to each other and to our expertise. What do we do well as a company?
We know how to commercialise products in regulated and emerging markets. Probably more so in the latter. We know how to navigate regulatory environments, to enable this to happen. We have strong R&D capabilities but we have an equally strong capability in finding and sourcing innovations and helping inventors turn their ideas and concepts into reality.
[Interviewer] And do you think there is a space for this type of business in the industry?
[Suchet] Absolutely! Pharma is evolving and fast. In the next 10 years or so, I see the smaller entrepreneurs, smaller companies reinventing healthcare through transparency and technology. Computers doing research. Healthcare being decentralised. The democratisation of healthcare. We need to be in there with them and the way we can do that is by helping them get to market to make a real impact.
[Interview] If you say it's the smaller entrepreneurs making an impact. What impact would you like SRS to have on the industry?
[Suchet] I hope that we can make a real impact by addressing areas of real need with a pragmatic, affordable, long-term solutions. I want to address the most common, yet, however, the most critical problems with innovative solutions.
[Interview] So if I pushed you on this. What would your long-term plans and goals be for SRS?
[Suchet] Easy. Long-term plan. To create real impact in the treatment and cure of disease and suffering. Actual long-term goals. To make the SRS brand synonymous with patient-centricity and to actually bring lasting, pragmatic solutions in the guise of holistic therapies to market to tackle the biggest diseases plaguing the world.
[Interviewer] Big and bold. "Go big or go home" comes to mind. What are you doing in the short-term to get you there?
[Suchet] So many things. But we're moving in the right direction. We have some stellar people in place and a good team is the key to our plans. We need to work hard internally to ensure everyone is aligned to the long-term vision and ensure each and every one of us passes "the celery test". Strategically, we need to get a few regulatory wins on innovator products for key therapies and novel drug delivery systems as well as some wins in getting them to market. We have the people and we are building the excitement internally as well as externally amongst our partners, existing and potential.
[Interviewer] Got it. You mentioned "the celery test". What is that?
[Suchet] I suggest you look it up on YouTube. But essentially, it's about knowing your Why. What do you believe in. Why are you doing something. Once that is clear, everything becomes clear to yourself and everyone.
[Interviewer] Got it. And, I will look up the video. Why have you taken this route?
[Suchet] I have been known to be a serial optimist; there is no better way to leverage my optimism than to infect like-minded people and companies to collaborate, to innovate in the treatment of disease and suffering. I mean. Imagine the possibilities of a device that could diagnose child pneumonia in a rural village in India. Imagine giving a parent an easy way to make sure a child takes the medicine they need to deal with pneumonia. Now put the two together… imagine the possibilities. It's phenomenal.
[Interviewer] What makes you think SRS can do this? What makes you different from other pharmaceutical companies that will help us to achieve this?
[Suchet] Let me answer with a quote from one of our partners on finding out that we were nominated for CPhI Worldwide awards for our straw delivery system. Dr Nayyar of M3dicine said, and I quote, "Congratulations on being shortlisted into the finals. I'm not surprised given the lateral thinking and work SRS is doing across so many regions".
[Interviewer] So that's quite a few questions and answers. Enough to keep readers entertained and help them understand what SRS and you are trying to do. Is there anything else you would like to share about SRS at this point?
[Suchet] I love reading and I'm often impressed by what people can achieve. So I'll leave you with a quote that I feel captures SRS and me today. It's by Grayson Marshall. "If people aren't laughing at your dreams, your dreams aren't big enough."